Crystal Data Center — est.
---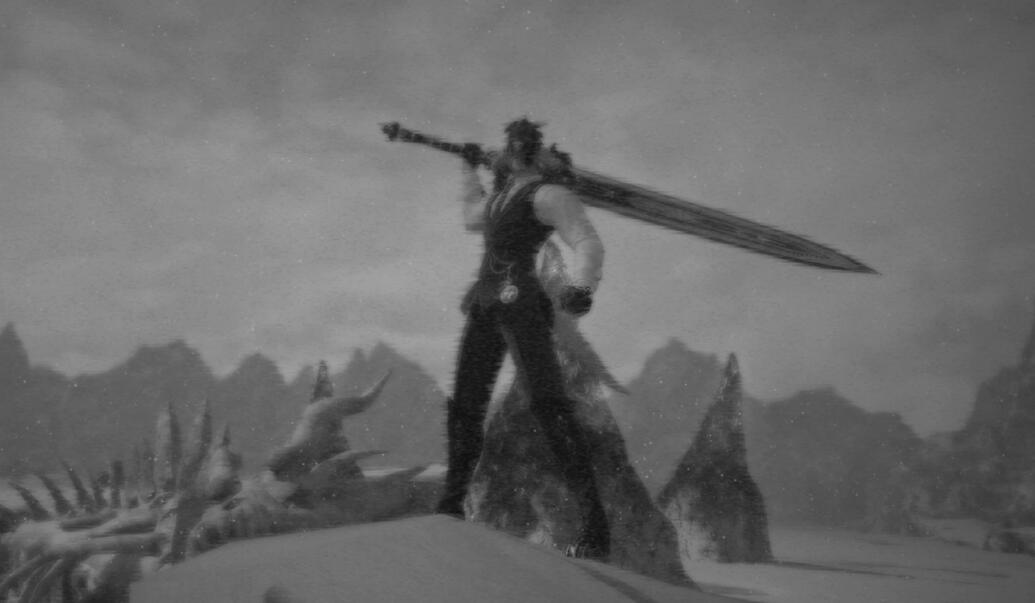 ---
Eiichi Rotinelle
aka
Eterna Rogue:
The Gentleman Hedonist
dossier !
name ................................................. Eiichi Rotinelle, Count (and sole survivor) of House Rotinelle
gender .............................. Cis Male (Non Conforming)
age ............................................. High 30s (36-38 by EW)
Height .................................. 8 fulms
nationality .................................... Half Dragon, half Au Ra Raen born in Garlemald, raised in Ishgard
Sexuality ............................................. Pansexual (Heavy male leaning)
Occupations .............................................
-Medic at The New Morgue
-Courtesan at Ambrosia&Co.
-Information Broker for (& founder of) the network
---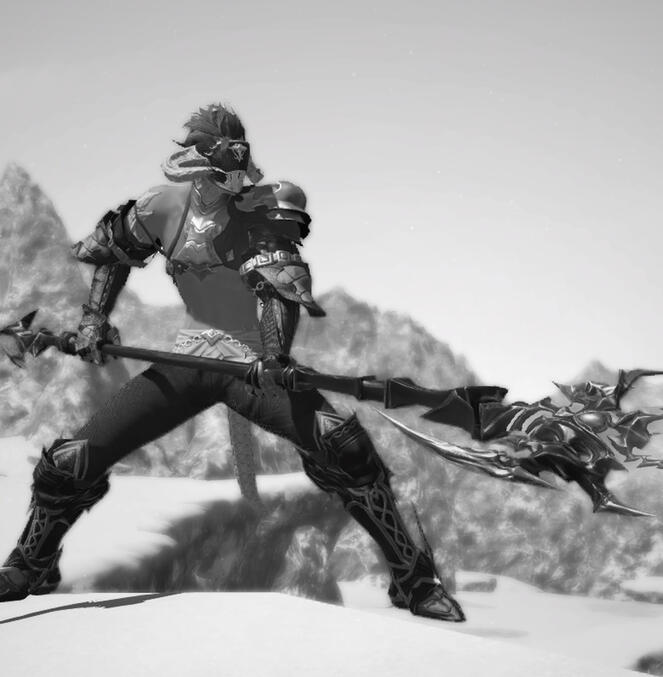 ---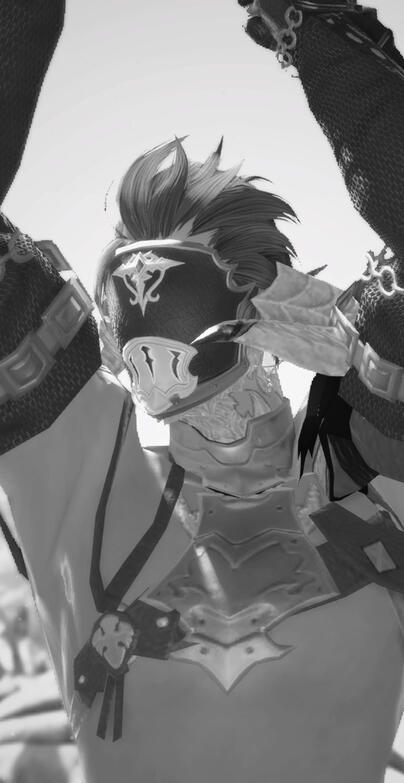 About
---
The mysterious masked Au Ra who often goes
by the alias "Eterna Rogue"
is a man of many faces - save his own.At times it's obvious by his accent he's Ishgardian, but at others you would hardly know from his flawless Eorzean with a hint of a Gridanian lilt. Most often he betrays hints of nobility, flaunting wealth and impeccable manners- but sometimes he can be demure, unobtrusive, even scathing and coarse. There is mischief in his manners... and the cold, calculating threat of fury and violence coiled beneath the surface, ever ready to strike.The Au Ra Raen will oft offer little more of himself then a wildly made up story (you think), or a simple business card: all black with gold emboss, emblazoned with a mask holding a hand with a raised index finger indicating quiet, and the words: "Eterna Rogue, Information and Secret Suppression". He doesn't seem to work alone, but few, if any have ever heard of this 'network', and he even claims that one can hire their services without needing gil...Who, or what, drives this man?Perhaps it is simply an overwhelming passion which can never be sated that keeps this self-proclaimed hedonist wandering ever onwards? Or perhaps there is something more he seeks?The man wears many masks. Which is his true face?
---
---
RP Hooks
The Mysterious Masked Man — An 8 fulms tall Au Ra in a mask, elegantly dressed, with noble manners and a seductive Ishgardian accent is not something you see every day. Even more so when his other features are taken into account; unlike classic Raen his scales are speckled emerald green, with the paint speckle effect seemingly spreading. His tail is also long, far longer than most - seven feet long when fully extended, but it's always coiling and moving hypnotically. And he has those extra horns atop his head, those devilshly dark green horns... Say, what is he really? And how does he always seem to finish his food/drinks without ever taking off his mask?the network — Founder of the network (all lowercase), Eiichi has established a network so deeply embedded into the pulse of society that most don't even know they're a part of it. Rumors, gossip, information, secrets; all of it has to come from somewhere, and there needs to be people to find it and bring it to light (or bury it in the deepest darkness). But it's not just shady information the network deals in: anything from helping adventurers map a dungeon to finding the best deals on the marketboards, the network can and will find what you need. Whatever you need found, Eiichi can either find it for you or, if it amuses him more, point you in the right direction so you can find it yourself. You can pay for what you desire with gil, but money isn't the only acceptable currency for the network...Gold Standard/Decadence — Once upon a time, there was a family who owned a vast, successful vineyard and sold many popular wines. The most coveted of these was known as the Rotinelle Étalon-or, or the Rotinelle Gold Standard. Though the family was all but decimated during the Dragonsong War - pity, that - the sole remaining survivor is looking to collect whatever bottles are left. If you happen to find one, he'll spare no expense for it."They Call It the Harem"... — There are whispers, rumors of handsome men disappearing after a time spent in the company of a mysterious gentleman. These stories tell of the gentleman seducing these lads and fellows, whispering sweet nothings and seductions in their ears or horns, tempting them - or tempering them. Do you perhaps know someone who may have went missing? Maybe you can ask for help from this mysterious gentleman..?
---

---
---
Art/References
---
---
Photo Gallery
---
---
---
rules of engagement !
PLAYER —
Name: Eterna Rogue (or just Eterna)
Age: 30s+
Gender/Pronouns: Genderfluid; any pronouns (he/she/they)
Afro-LatineREQUIRED —
-No racism/sexism/bigotry/etc. Trans rights are human rights. Basically, don't be a gross jerk please.
-No kids. No offense, I'm an adult and don't want/need the hassle. If I find out you're <18, you're getting a block.
-I am not my character.
-Fictional characters are not real, please do not be weird about them.DISCLAIMER —
-I am an anxious bean, socially awkward to the max. If I make a mistake, please be gentle and tell me. I don't intend to upset or offend. Pleasepleaseplease, communicate.
-Eiichi is a hedonist. He is open to polyamory and helping others explore their kinks. But he is also very much into Consent. (As am I.) If you want to get into darker things with Eiichi, talk to me about those and I'll approach on a case by case basis.SEARCHING — RP. I enjoy venue RP when I can, but get nervous in big crowds so I tend to wallflower. If you approach/send a tell, I'll gladly join in. Same for discord; love discord RP, especially if I get to write longer posts/get really creative with people, but I don't know of any RP discords (let alone open ones) and I'm too anxious to just toss Eiichi into places he's not wanted so... Send an invite/DM me on Tweeder for my discord handle if you'd like to RP with him.THEMES — Still working these out really, ahahaha...
---